Another great contest here in my opinion! As always, I wish I had prizes for everyone because I thought each entry was super cool! I wanted to personally thank everyone for taking on this cool contest and sending in all your terrific photos. They sure were a pleasure to view.

Once again, special thanks to GrandSport, Atlantic Toys and all the judges who took on the hard task of choosing three winners from this great batch of photos.

Great work again guys!! Sharp Salute!


GreenLeader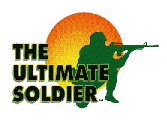 Back to the Index