Wow! What a great turn out for this contest. All you guys sent in some super cool entries and the most enjoyable part of it for me was reading all the great bios you guys wrote. As always, I wish we had prizes for everyone but alas it had to come down to 3. I sure do appreciate everyone's hard work on this one though, it really showed in the quality of each entry. One of our best photo contests yet, without a doubt. Sharp Salute!

Also, I'd like to send a special thanks to all the judges who narrowed all these great entries down to three. I knew it was going to be a hard job when I first saw all of the terrific work that was sent in by each contestant, but I'm glad you guys took on this hard mission for us.

And last but not least, we need to send a very special thanks to our old friend GrandSport for sponsoring another awesome photo contest for us all to enjoy, and our friends John and Liz over at Atlantic Toys for providing free shipping on the prizes. They're the best!

Great work again guys!!


GreenLeader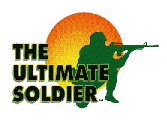 Back to the Index