Although not the biggest turnout for a contest we've had around here, I thought all you guys did some excellent work on your action photo recreations. As always, I wish we had a prize to hand out to everyone for your great efforts, but in the end, it had to come down to three. I sure am glad I didn't have to vote in this one, because the judges sure had a hard decision once again (and all stated that fact!) Congratulations to our three winners, but a special thanks to everyone who sent in an entry for this contest. I was really impressed by all of them. Sharp Salute!

I'd also like to send a special thanks to all the judges who took on this hard mission. It was definitely a difficult job, so we sure do appreciate your efforts. Sharp Salute!

And last but not least, we need to send a very special thanks to our old friend GrandSport for sponsoring another awesome photo contest for us all to enjoy, and Atlantic Toys for helping us out with the shipping and the bonus prize.

I would like to dedicate this contest to the memory of John Navarro, the owner of Atlantic Toys, who passed away a short time ago. Our thoughts and prayers are with his wife, Liz, who continued to make this contest happen for us.


GreenLeader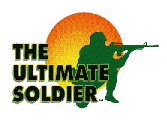 Back to the Index