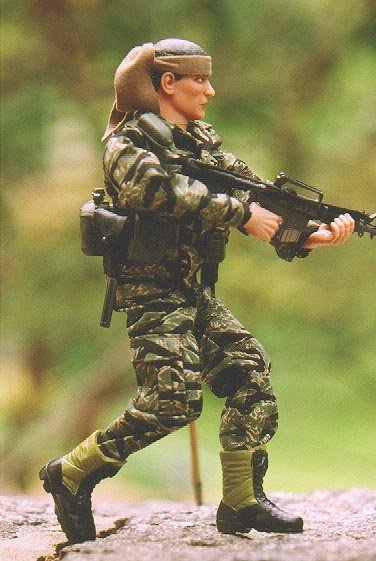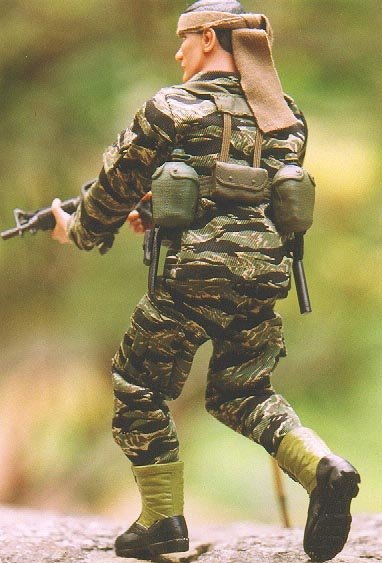 Here is one of the new Sams dressed as a Vietnam Navy Seal.

He wears Tigers with "bandage" headband and painted desert boots.

The web gear consists of:
Marine First Aid Kit
2 Canteens
2 Ammo Pouches
Special Forces Knife
Strobe
Compass case (AKA the smaller first aid pouch/bandage carrier)

He is armed with the shorty XM-177E1(2). Yes these were used in VN. The 30 round clip was cut down to the 20 round size.

He also carries a hush puppy (named for it's original use, killing guard dogs) The holster was slightly modified by cutting the bottom open although it is my understanding that the silencer was usually kept separate until it was ready to be used.