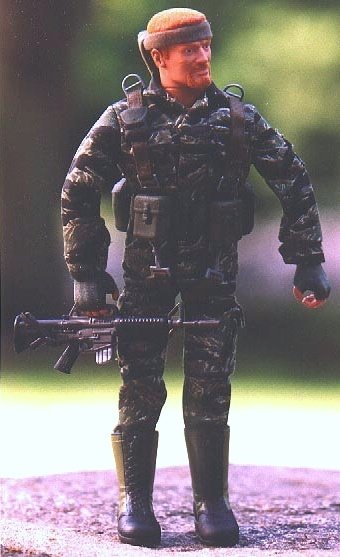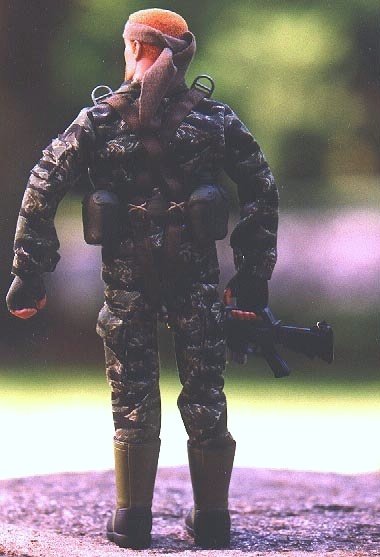 This Hawk River Joe (A birthday gift from the girlfriend) wears a set of Tigers and the unusual STABO harness.

The STABO harness was designed to quickly extract men from the field. Its improved design allowed the wearer full use of both of his hands. Ropes would be attached to the two hooks on his shoulders. While the operation was taking place the webbing under the legs would be tied up so that a full range of motion was permitted.

Making the STABO rig is fairly simple. The hardest part is parting with the main chute from the 82nd set. Basically the webbing is attached to a web belt crossing in the back and going between the legs. A first aid pouch is attached to the webbing with trimmed down pieces of electrical tape. Often a knife was attach to the other shoulder by the same means. The pictures are pretty self explanatory on how to make it but feel free to email with any questions.