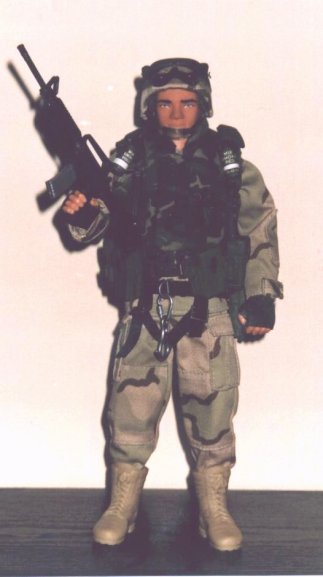 Start with the desert infantry set, then add the body armor from the platoon leader.
2 more M-16 pouches, a pair of green gloves, rappelling harness (ranger set), goggles, 2 smoke grenades, and a M-4 carbine.
Remove the M-16A2, and E tool.
NOTE: You can add a M-9/ holster and mag case but i find it clutters the belt too much.