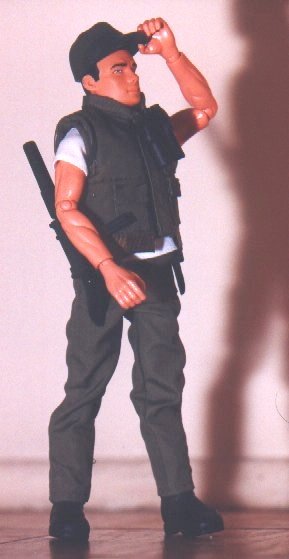 This is something that just kinda came out of my imagination. I kind of see this guy doing black ops in Laos or Cambodia and smuggling contraband.

Armed with a silenced MAC-10 and 45. (Sling is from extra binocs)

White T-Shirt

OG-107 pants

Black boots

FN LAR Rifle

M-1955 body armor with nylon cargo pockets added after late '67 (made from rear pockets of OG-107 pants)

Special forces knife

Baseball hat

What I really see this guy wearing under the vest is a Hawaiian shirt with civi jeans and dark glasses. I might have to raid Ken's wardrobe.