You need burlap, 1/8th white elastic, super glue, brown acrylic paint, brush, grass, and a helmet.
Wrap elastic around helmet snugly. Cut and then super glue ends togather to form loop.
Place burlap on helmet and cut to shape.
Elastic loop should hold burlap on helmet.
Removing elastic and paint brown.
At your descretion, thin burlap by pulling out strings.
Put elastic on burlap and stick grass under elastic. This is the hard part.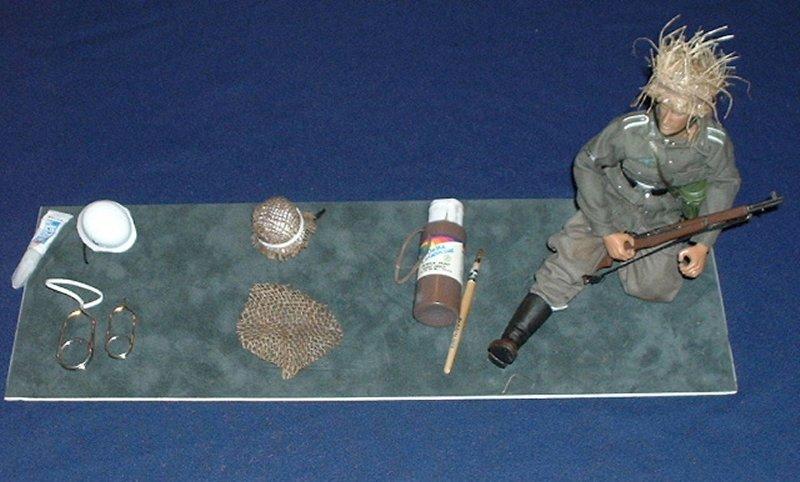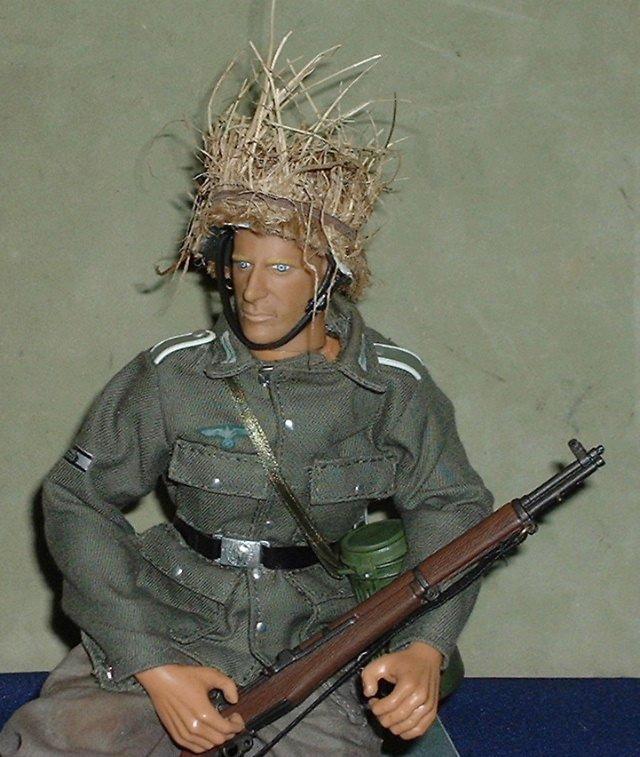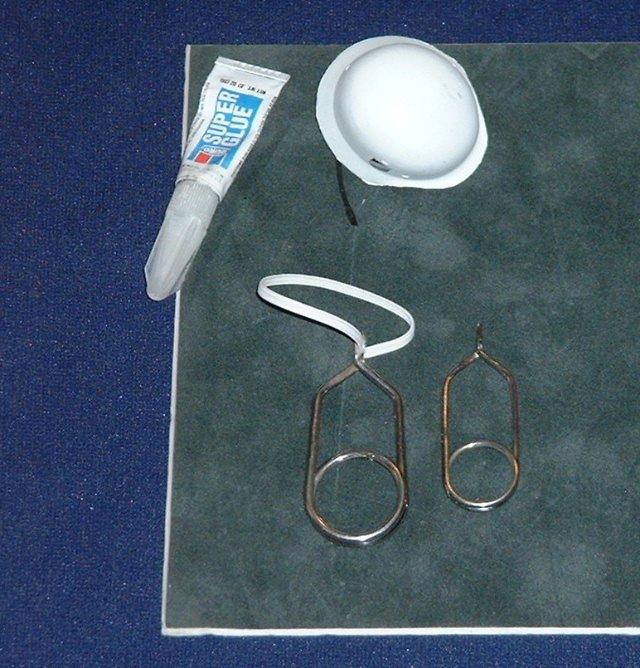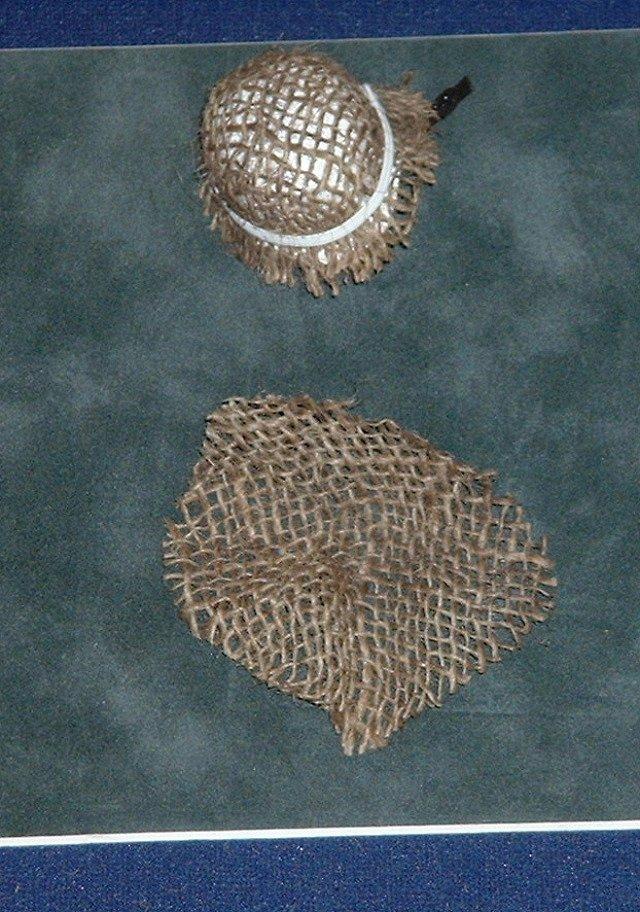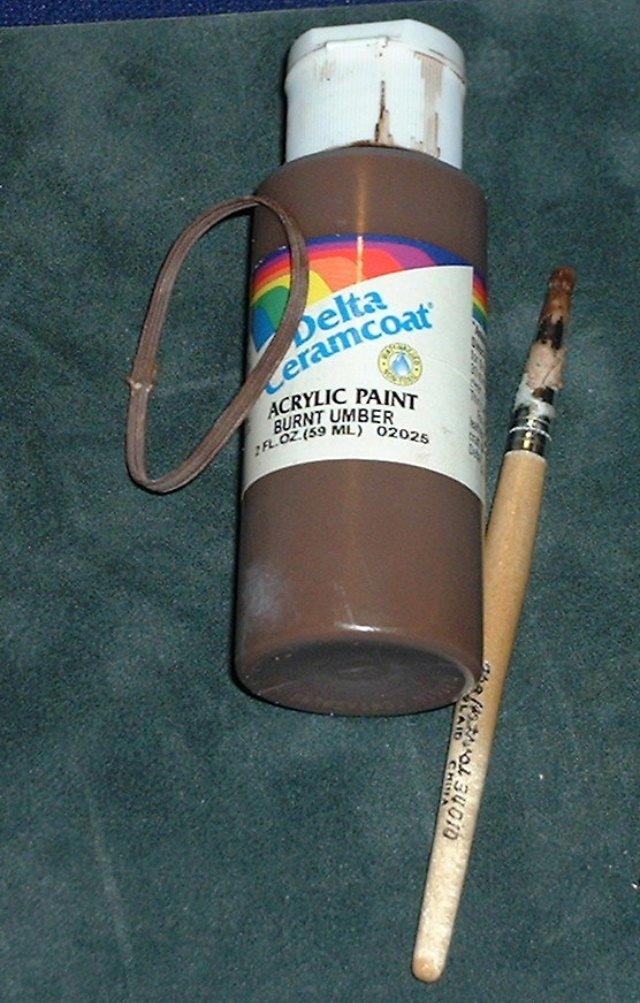 Outstanding work Wildcard! Special thanks for sharing your skills with all of us. Sharp Salute! -- GL