How I got here:

Lamp post was scratch build with acrylic round hollow rods of 2 different sizes. The lamp shade was made from acrylic sheet & square rods. Glass covers are tracing paper stuck from the inside. The acrylic round hollow rods were fused together with putty, sand smooth, extra texture were added to the smooth surface via adding thinner to some soft putty & applying it over with a rough squre brush, then let dry. Later base was coated with resin primer, air brush evenly. Lighter shades of the base colour was dry brush on, & wash with layers of artists oil paint.

A 12V bulb sits inside the lamp shade & is powered by a 9V battery, hidden in the base frame. The on/off switch is disguise as the chain at the foot of the lamp that holds the lamp repair cover in place.

The base was made of gypsum contruction/renovations boards. A 1/4 round piece glue on the larger squre. Sculpting tools were used to tool out the individual cobble stones/bricks. Painted with acrylic paint in hue of grey & brown. Dry brushing tech was applied later for a worn out & used effect..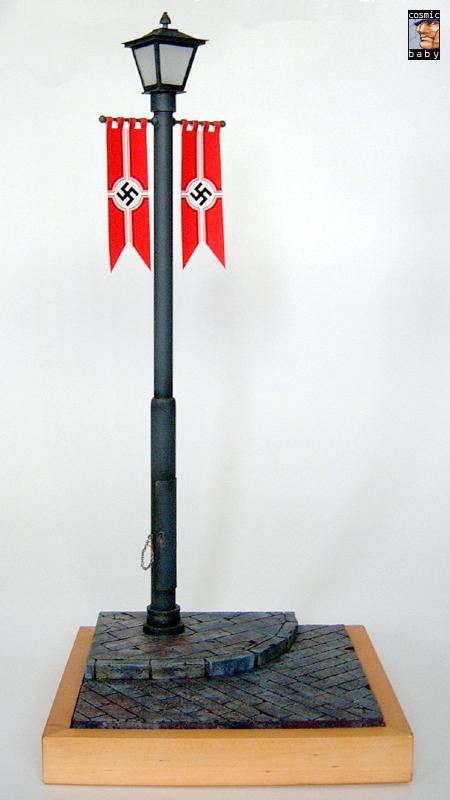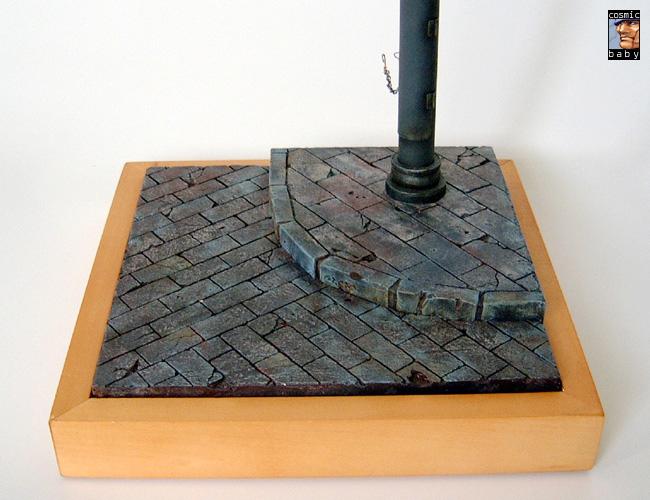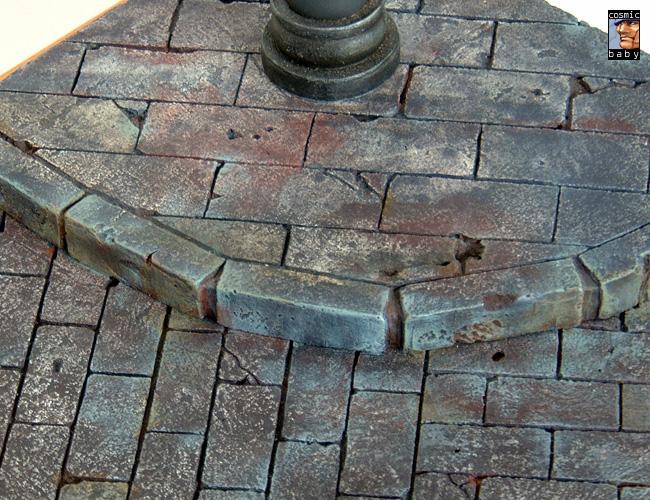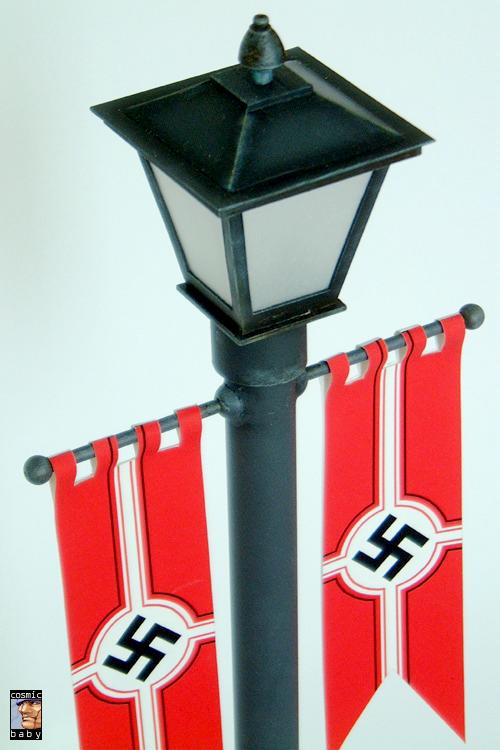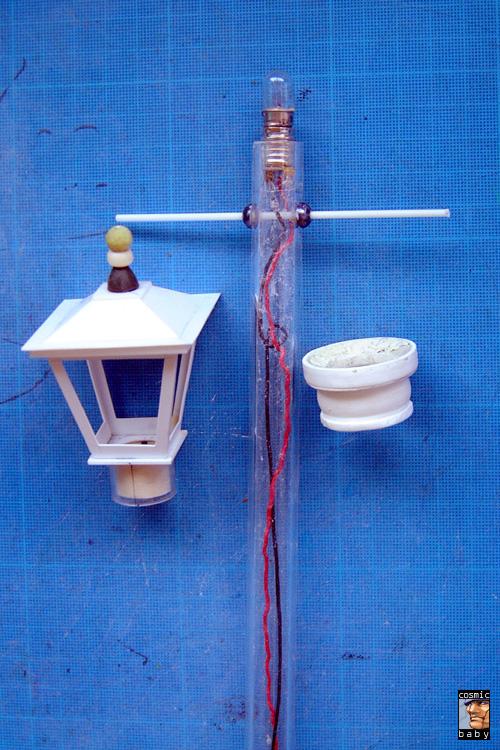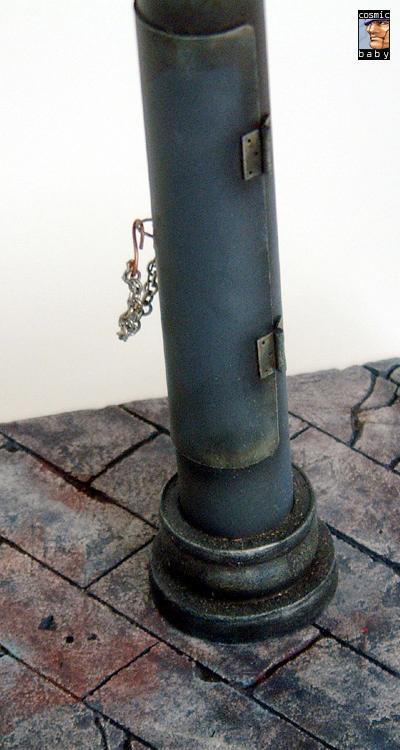 CLICK HERE to visit Cosmic Baby's cool site!




Outstanding work Cosmic Baby! Special thanks for sharing your skills with all of us. Sharp Salute! -- GL